Wine tasting experience in Barolo, Langhe
If you are booking, or already have booked your holidays in the Piedmont Region, and want to spend a few days in the Langhe area to discover the best Italian wines (Barolo, Barbaresco, Barbera), you should try the best Barolo wineries. We recommend a  Langhe or a Piedmont tour.
If you are in the Langhe area, Barolo, Barbaresco, Alba or Asti, and you are looking for a "wine tours near me", we will be at your disposal. Piedmont is one of best regions  for wine, in fact you can find restaurants, including starred restaurants, trattorias, taverns and many other places in which you can organize a wine tasting tour to taste the excellent wines of the area.
The best Barolo red wine can be tasted and bought with food  in wine shops, wine bars, restaurants and B&B's in the center of Barolo in the many wine boutiques that the town offers. In addition to the  regional Barolo wine, in the hills of the Langhe you can do  cheese and wine tasting tours to taste DOCG wines and DOP cheeses from the main producers and distributors in the area. Many wine bars and Barolo wineries have online stores to sell the best Italian wine anywhere in the world, so, once your holiday is over, you can order wine online from your country.
Travel Langhe: Best Barolo wineries for wine tasting tour

You're in Barolo and you're wondering "What and where is the best winery near me" ?
Discover all the wine shops where you can taste the best red wine and all the boutiques where you can buy wine in Barolo.
Where to sleep and taste wine in the best Barolo wineries:
Traveling in the Langhe is a unique experience, walks in medieval villages, routes through vineyards, wine and food tastings, truffle hunting and much more. In Barolo you can stay in many places that offer tastings and sell the best Italian wines. Choose to stay in rustic B&B, in the centre of the Piedmontese vineyards, taste and buy the red wines of the Langhe.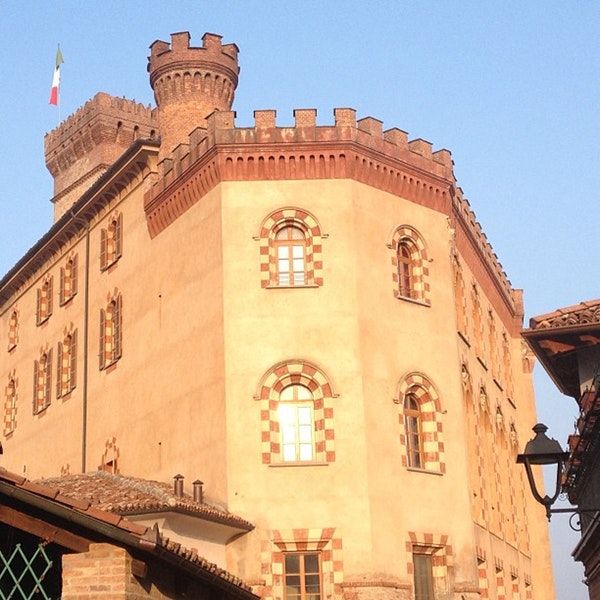 Agricultural producers and best Barolo wineries
In the small village of Barolo, most of the inhabitants are occupied with the cultivation of grapes and the care of the vineyards and therefore the production of Barolo wine. During your wine tour, you can find many wine shops  that will let you taste and buy wines of their own production.
Fratelli Cravero
Azienda Agricola Giuseppe Rinaldi
Do not miss out on the experience of staying in Barolo and tasting some of the best wines of Piedmont. Discover the best Barolo wineries. During your stay in Piedmont you can not miss a visit to the Asti wineries, a historical city full of events and monuments.
LIFE IS TOO SHORT TO DRINK BAD WINES.
Geothe